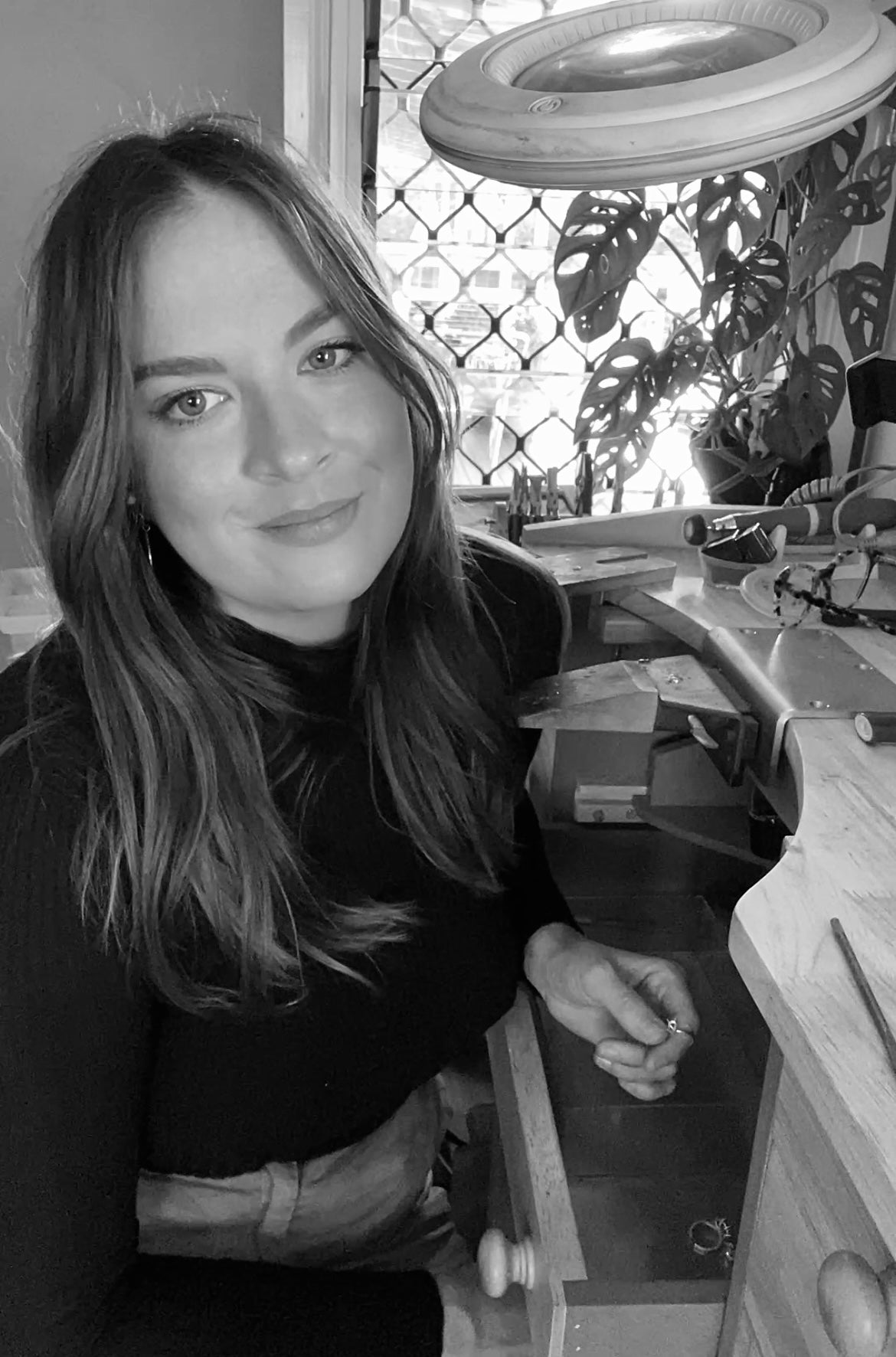 About
Periapt Studio is an Australian jewellery label specialising in Moissanites and Gemstones designed and handcrafted by Tahlee Hohmann in her Gold Coast studio.
With a passion for gemstones and a love for art and design, Tahlee focuses on creating ethical, unique and bespoke pieces that will truly last a lifetime. Tahlee saw a gap in the jewellery industry for high-quality, unique Moissanite and gemstone rings while providing a bespoke experience at an affordable price. 
When Tahlee entered a small family-owned jewellery shop in Oaxaca City Mexico, she was immediately captivated by the jewellery and the organic and native design of the pieces. She bought an Emerald ring that day, and her memories of Central America are evoked often when she looks down at her Emerald ring.
"This is when I realised what impact one can have when you create a piece that lasts a lifetime, the kind of piece that takes you back to the place you bought them time and time again. The pieces that remind you of a moment, a time, a person, an achievement or maybe they are just a reminder of who you were at that time".
Periapt Studio intends to create jewellery as expressions of stories and meaning through creative craftsmanship, conscious manufacturing, and a design aesthetic. The designs, whether a symbol of love, loss, joy, or growth, are created to represent a moment in time, a person, a chapter, or an entire story.
The genuine warmth and youthful spirit she emulates when talking about her craft can be seen through her expression of jewellery design and creation.