Bespoke Process
One of the most rewarding aspects of our business is expressing feelings, love, and relationships through bespoke jewellery.
Our bespoke service caters to those who wish to change, build upon, or create something entirely unique. We have clients from all over the globe who entrust us with bringing their visions to life.
Whether you're looking to create an engagement ring, a necklace, an anniversary gift, or a special birthday gift, we provide an attentive and individualised service to make the piece of your dream an ease.
Below you will gain insight into our bespoke process.
Initial Consultation
Our bespoke process begins with a design consultation with Tahlee, this can be done via Zoom or Google Meet. Here we establish what we are looking to design and who we are creating for. We consider stones and style elements, metals, budgets, timelines, etc. Identifying these elements can take some time initially, but Tahlee will guide you through the process.

All pieces are handcrafted with love to stand the test of time and reflect our ethos of exceptional craftsmanship.
Stone Sourcing and Design
After we have finalised your design, Tahlee will source several options for the perfect stone. Additionally, Tahlee will be able to provide accurate quotes for each proposed stone at this point in the process. Videos and images of these stones will be emailed to you in HD. It takes time to find the perfect stone, so this stage continues until it is found. The perfect fit for your precious piece can sometimes be found quickly, or it can take some time for rare or particular stones.
Upon finding the perfect stone and finalising the design, we secure a 50-75% deposit. We will also send you an invoice outlining our terms and conditions and a document to sign during this stage.
Production
We will schedule your piece for production once your deposit has been received and terms & conditions have been signed.

The production process can take anywhere between 6-12 weeks. However, if you have a specific date in mind, please let us know at the start of the process.
It is always best to wait until you receive your finished ring before booking any special plans. Due to its nature, handcrafted jewellery can be delayed at the last moment. Through this waiting period, we will keep you updated on the progress of your piece and answer any questions you may have.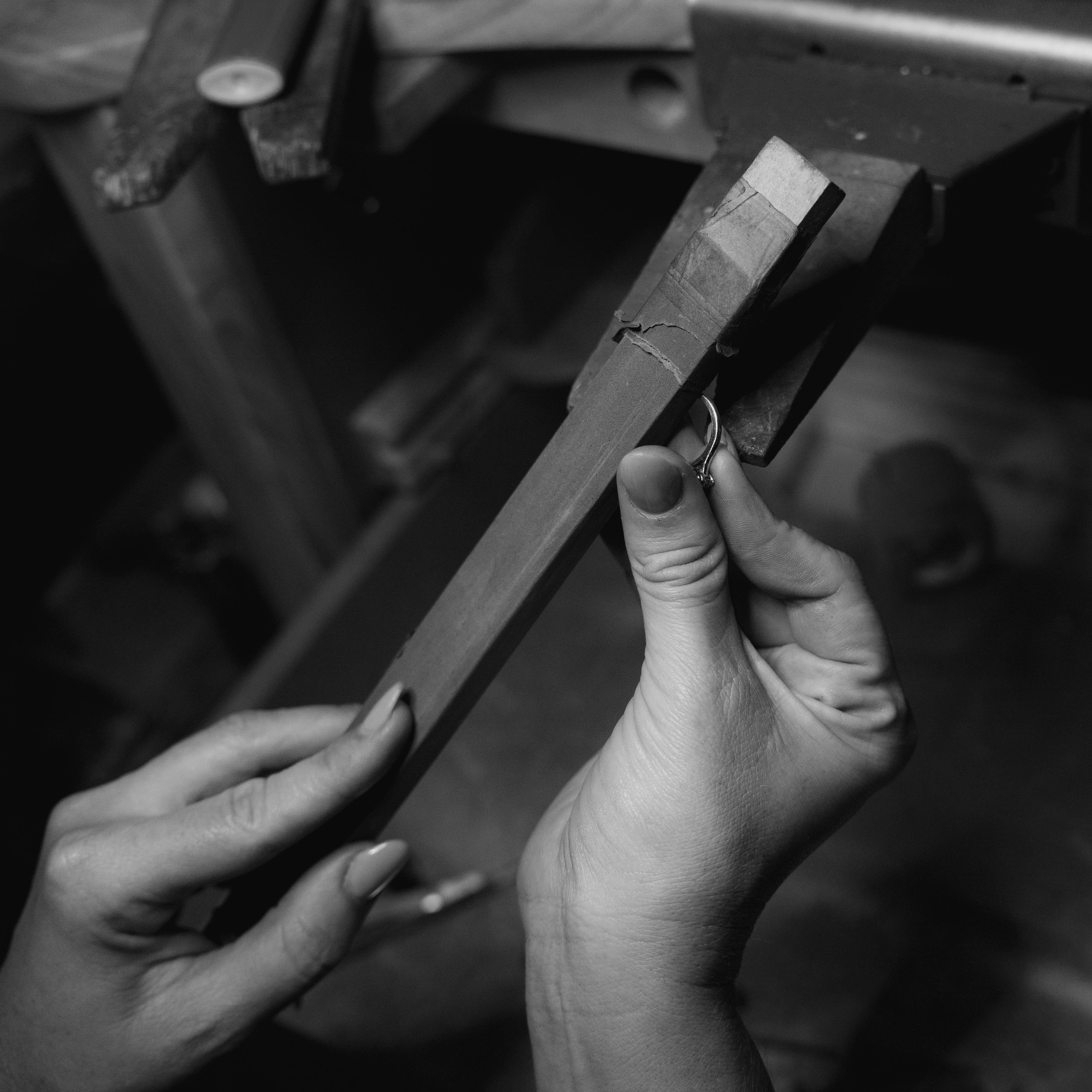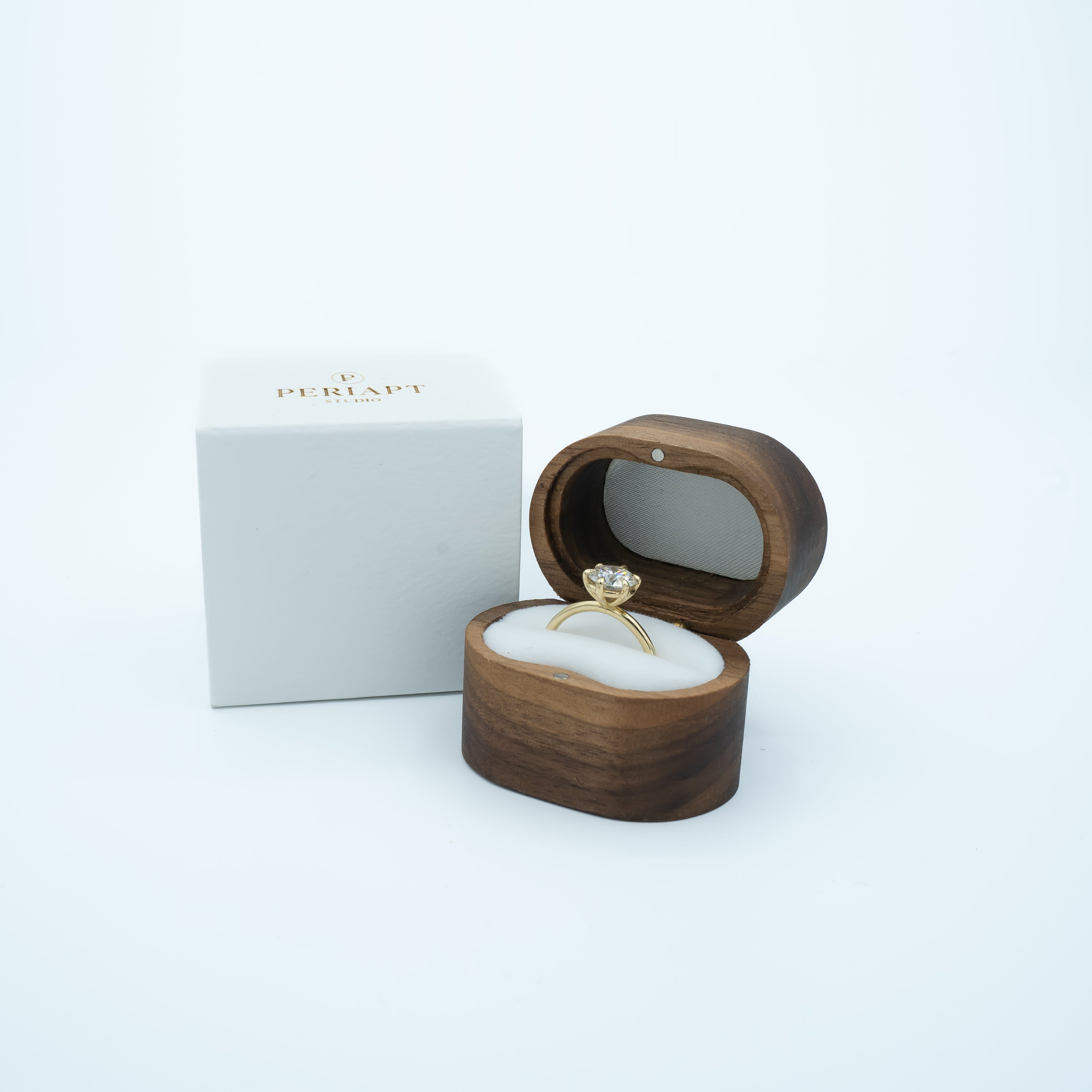 Completion and Delivery
As soon as your piece is complete, we will contact you with an image and video along with payment and delivery instructions. Upon receiving your piece, we will follow up with specific care instructions and make sure it is to your satisfaction.