EMBARK ON YOUR JOURNEY
Periapt Studio aims to create jewellery as expressions of stories and meaning through creative craftsmanship, conscious manufacturing, and a design aesthetic.
BESPOKE AND CUSTOM DESIGN
BRING YOUR DREAM RING TO LIFE
We offer bespoke and custom jewellery design, where we creatively collaborate on bring your dream ring to life.

There are no additional fees to have a bespoke or custom ring.
Transparency and Affordability
A tailored, affordable bespoke experience with transparent pricing.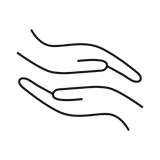 Creatively Collaborating
Collaborating with our clients allows us to craft jewellery to bring their vision to life.
One Tree Planted
We always look for ways to reduce our impact on the environment. A tree is planted for every piece sold.
Quality and Craftsmanship
We focus on creating high-quality jewellery and craftsmanship.