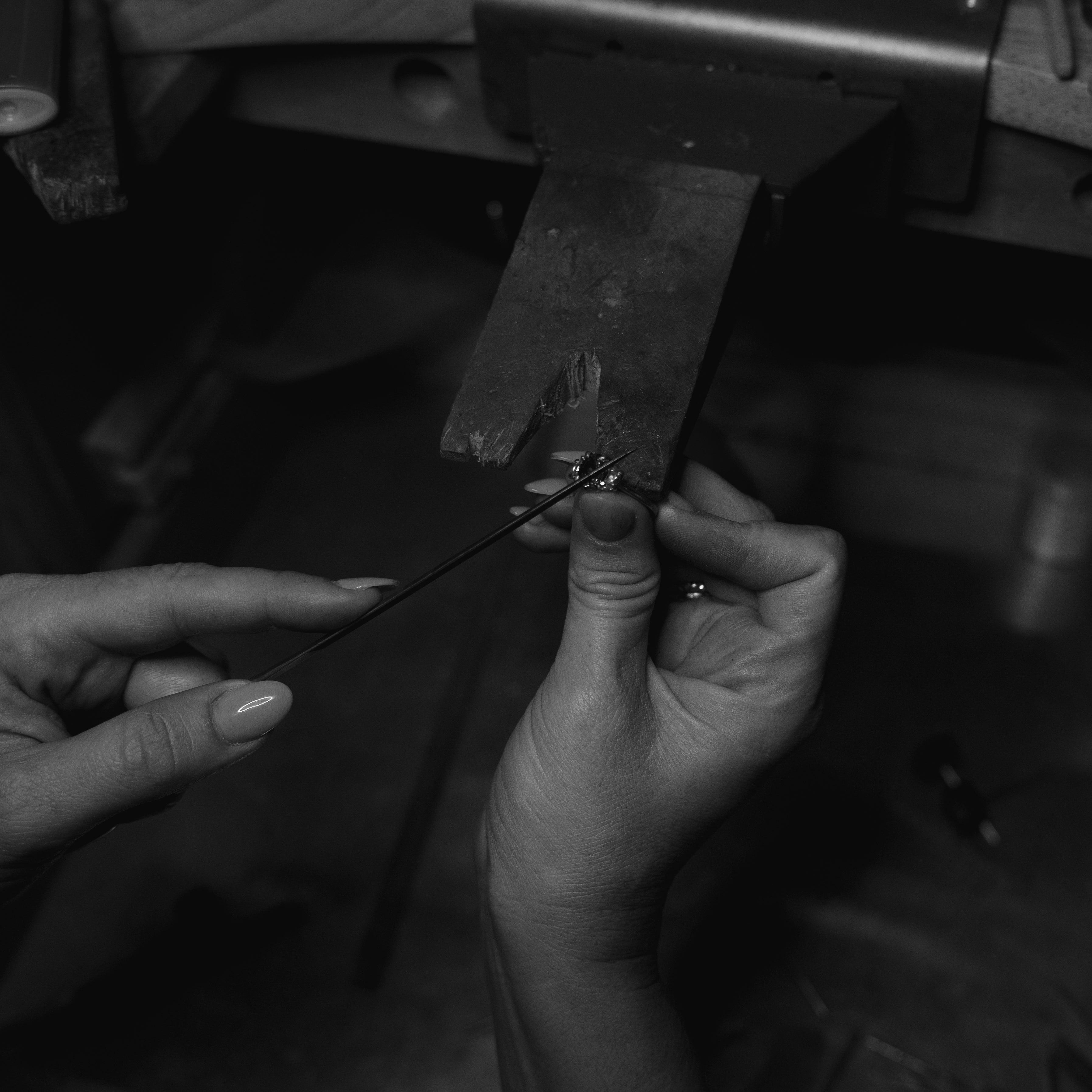 VALUES
At Periapt Studio we want everyone to feel they have an intimate and bespoke experience when they have a piece created. Our goal is to make the experience of investing in one of our pieces easy, convenient, and enjoyable for you whilst providing exceptional craftsmanship.


Craftmanship and Quality
Each piece we create is meticulously crafted. We have always focused on creating high-quality jewellery and craftsmanship from the beginning.


Creatively Collaborating
The jewellery we create is crafted in collaboration with our clients to fit their specific needs to achieve their vision of the perfect piece of jewellery.


Transparency and Affordability
Aiming to provide clients with an affordable, tailored bespoke experience, Periapt is transparent in the pricing of their designs and where the materials are sourced and made.


Putting the Planet First
To produce sustainable designs, we continually look for ways to reduce our impact on the environment. As much as possible, all our pieces are sustainable and ethically made by considering their sourcing and manufacturing.